UWTSD Interfaith Symposium 2018
Spirituality: Multifaith and Interfaith Perspectives
Lampeter
July 17-18, 2018
Tuesday  July 17
Morning session / Dydd Mawrth 17 Gorffennaf (bore)
'How does spirituality inform your tradition's approach to interfaith harmony?' / 'Sut mae
ysbrydolrwydd yn cyfrannu i'r modd y mae eich traddodiad yn trafod harmoni rhyng-grefyddol?'
Chaired by Dr. Catrin Williams | Location: Old Hall | 9.00 – 12.30
Religious leaders from different faith traditions offer reflections on their perspectives on interfaith
encounter. What can a member of the Jewish community, for example, learn from someone who
adheres to a Hindu perspective? Where do we see overlap, and where do we differ in our
approaches?
Multifaith Prayers by students from the Academy of Sinology and Interfaith program.
Welcome by Dr. Jeremy Smith, Dean of the Faculty of Humanities and Performing Arts, UWTSD.
Panel Session I
Reverend Dr. Taikyo (David) Morgans, Buddhist Council of Wales
Mr. Alexander Goldberg, Jewish Chaplain to the University of Surrey, barrister and
human rights activist.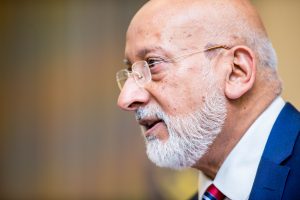 Prof. Saleem Kidwai, Muslim Council of Wales:
'Interfaith Harmony as an Act of Worship'
Panel Session II
Dr. Swami Suryananda, Skanda Vale:
'The Tradition of Universality'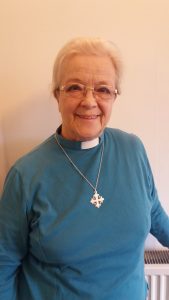 The Revd. Canon Enid R. Morgan, The Church of Wales:
'Violence, Religion and Power: Interfaith Exchange and Mimetic Theory'
Address by the Venerable Master Chin Kung, The Chin Kung Multicultural Educational Foundation
'How does spirituality inform the approach of religious traditions to interfaith harmony?'
Tuesday Afternoon
Dydd Mawrth 17 Gorffennaf (prynhawn)
Visual Aspect of Spirituality / Agweddau Gweledol ar Ysbrydolrwydd
Chaired by Dr. Angus Slater| Location: Founders' Library | 1.30 – 5.15
When we think of interfaith encounters, we often think of dialogue. But aesthetics, art and visual
items evoke many thoughts and reflections and can contribute to interfaith communication in a
unique way. What can we learn, for example, when a Muslim and a Buddhist look at the same image
or artistic representation?
Dr. Alana Vincent, Senior Lecturer in Jewish Studies University of Chester:
'Art and/as Spirituality: The Problems of Language'
Panel Session III
Dr. Martin Crampin, Research Fellow, Centre for Advanced Welsh and Celtic Studies,
Aberystwyth (University of Wales):
'Art from Churches in Wales Touched by Other Faiths: Some Examples'
Ms. Rachel Parker, Lecturer in Wellbeing and Mindfulness, UWTSD:
'The Art of the Mandala in Interfaith Contemplative Practices: Cosmograms of Sacred Wisdom for Harmony, Wholeness and Wellbeing'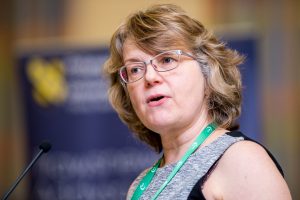 Prof. Bettina Schmidt, Professor in Study of Religions, UWTSD:
'The Experience of Seeing: Sight as a Bridge between Insider and Outsider'
Presentation by Mr. Guy Hordern MBE, Chair of the Birmingham Standing Advisory
Council for Religious Education, and Mr. Paul Davies, Producer and Managing
Director, VYKA Ltd.:
'Faith Makes a Difference. A Visual, Multimedia Resource for Interfaith Education in
Schools'
Wednesday July 18
Contemplative Religious Practices / Arferion Myfyrio Crefyddol
Chaired by Dr. Timothy Baylor | Location: Founders' Library | 9.00 – 12.30
In addition to dialogue and visual aspects of spirituality, we can share religious contemplative rituals
and practices. How do different traditions contemplate their faith? And what role does prayer play in
religious traditions as they enter into dialogue with each other?
Presentation by Professional Doctorate Students in Interfaith Studies, UWTSD:
'Harmony in Interfaith Research'
Featuring Sneha Roy, Gustav Larsson and Britt Bakker
An introduction of the remaining Interfaith Scholars:
Sian Dawson, Tim Ihssen, Xuefeng Cui and Johnson Amamnsunu
Panel Session IV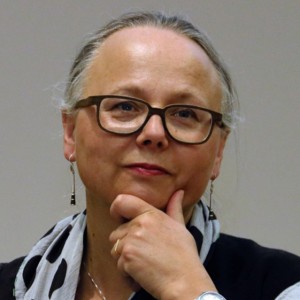 Prof. Kajsa Ahlstrand, Professor of Theology, Church and Mission Studies, World
Christianity and Interreligious studies, Uppsala University, Sweden:
'Praying with Candles and Beads in a Post-Lutheran Society'
Dr. Abdul-Azim Ahmed, Assistant Secretary General Muslim Council of Wales:
'Pondering (tadabbur) Perplexity (hayrat), and Polemics (kalam): Communicating
Across Boundaries'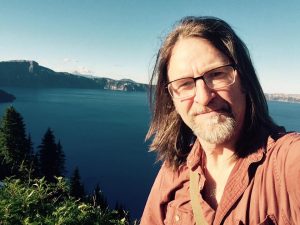 Mr. Tim Llewellyn Ihssen, Professional Doctorate student in Interfaith Studies,
UWTSD:
'Quaker Zen: A Lutheran's Guide to the Best 21 Minutes of Your Day'
Spirituality and Wellbeing / Ysbrydolrwydd a Llesiant
Chaired by Prof. Bettina Schmidt | Location: Founders' Library | 2.00-6.00
Our spiritual life sometimes needs nurturing. How can we do this? In this session we will explore
counselling, coming closer to nature, and neurobiology as ways to enhance spiritual wellbeing. The
session is organised in collaboration with the Religious Experience Research Centre and the Alister
Hardy Trust.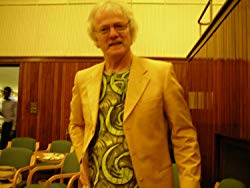 Keynote by Prof. William West, Visiting Professor at the University of Chester:
'Counselling and Faith: Allowing Religion and Spirituality to have a Place in the
Counselling Relationship'
Panel Session V

Mr. Mark Seed, Children's services consultant at Child's World:
'"Wherever we Find Ourselves": The Spiritual Health of Children, Young People and
Families'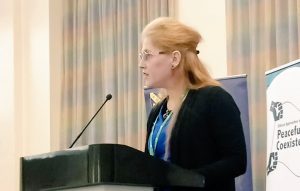 Dr. Brenda Llewellyn Ihssen, Lecturer in Religion in Antiquity, UWTSD:
'Moves like Jagger: Teaching and Learning with Disability in the Room'
Thursday July 19
Morning session / Dydd Iau 19 Gorffennaf (bore)
Interfaith Encounters and Experiences in Wales / Cyfarfyddiadau a Phrofiadau Rhyng-ffydd yng
Nghymru
Chaired by Dr. Catrin Williams | Location: Founders' Library | 9.30-12.30
On this final day of the symposium we focus on the context of Wales. What are the distinctives of
Welsh faith and spirituality, and what does interfaith encounter mean in Wales and from a Welsh
perspective? The symposium will conclude with a friendship dinner, which is open to all conference
participants, organized and sponsored by the Academy of Sinology, The Chin Kung Multicultural
Educational Foundation.
Keynote by Prof. Wayne Morris, Professor of Contextual Theology and Director of the
School of Humanities, University of Chester:
'The Future of Faith in Wales' – 'Dyfodol Crefydd yng Nghymru'
Panel Session VI
Dr. Angus Slater, Lecturer in Theology and Religious Studies, UWTSD:
'Policy and Practice: Reflections on Religious Visions of the Social Good'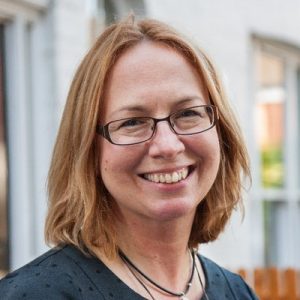 Dr. Wendy Dossett, Senior Lecturer in Religious Studies, University of Chester:
'Non-religion & Spirituality in Wales: Some Perspectives from the Addiction Recovery
Movement and Beyond'
The Revd. Aled Edwards OBE, Chief Executive of Cytun:
'Faith in an Emerging Wales'
Afternoon session
Dydd Iau 19 Gorffennaf (prynhawn)
Interfaith Encounters and Experiences in Wales / Cyfarfyddiadau a Phrofiadau Rhyng-ffydd yng
Nghymru
Chaired by Dr. Jessica Keady | Location: Founders' Library | 1.30-5.00
Panel Session VII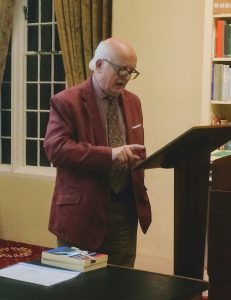 The Reverend Dr. Noel Davies, Formerly General Secretary of Cytun and retired
Congregationalist minister:
'The Contemporary Crisis of Faith: a Conversation between Poetry and Science'

Ms. Amira Bahadur-Kutkut, Chaplain, Cardiff Metropolitan University:
'Interfaith Working Group at Cardiff Metropolitan University: Putting Faith Firmly on
the Table'
Reverend Dr. Taikyo (David) Morgans, Buddhist Council of Wales, and Senior Lecturer
in Philosophy, UWTSD:
'The Metta Sutra (Sanskrit) as a Buddhist Contribution to Interfaith'