Research Seminar, featuring Dr. Beth Stovell, Ambrose University, Calgary
11 July 2018
Followed by three responses from Drs Tim Baylor, Jessica Keady and Angus Slater.

Saleem Asghar Kidwai, OBE awarded an Honorary Fellowship by UWTSD
Mr Saleem Asghar Kidwai, OBE was today awarded an Honorary Fellowship by UWTSD and made a Professor of Practice during the second day of its graduation ceremonies at Swansea's Brangwyn Hall, in recognition of his outstanding contribution to public life.
Mr Saleem Asghar Kidwai, OBE is the Co-Founder and Chief Executive of EBSP Ltd, Leadership, Equality and Diversity Training Centre. He is also the Co-Founder and Chairman of Islamic Banking and Finance Centre UK.
Presenting the award, UWTSD's Dr Catrin Williams said: "Today we honour the distinguished contribution made to public life by Mr Kidwai, who is driven by an acute sense of the need to combat prejudice – prejudice that stems from ignorance – and to ensure that community and interfaith relations are undergirded by an informed understanding of Islam as well as an enlightened appreciation of the significant contribution of the Muslim communities to Welsh life and society.
"Mr Kidwai is a founding member of Interfaith Council Wales and also of the Faith Communities Forum, which aims to facilitate dialogue between the Welsh Assembly Government and the faith communities on matters affecting the economic, social and cultural life of Wales. Within his own community, he has been the driving force behind a flagship youth training programme called i-Lead, designed to empower young Muslim adults into becoming confident leaders. By building on the legacy created by Mr Kidwai and others, young people are being equipped to promote active citizenship and to engage with real life campaigns.
"We are particularly delighted that Mr Kidwai has also accepted the invitation to become a Professor of Practice in Interfaith Relations at the university. His dedication to and vision of interfaith dialogue is underpinned by a profound humility and generosity of spirit as well as a genuine interest in people regardless of their colour, faith, ethnicity or nationality. We therefore look forward very much to working with Mr Kidwai on several exciting projects and interfaith initiatives in the years to come."
The title of 'Professor of Practice' is bestowed upon an individual to honour and recognise that person for having attained academic and/or professional distinction in those disciplines which are aligned with the strategic intentions of the university.
Mr Kidwai said he was deeply honoured to receive the award and extended his congratulations to all UWTSD graduates.
He said: "Today is a very proud day for you and your family. You are starting your new careers in the university of life. You will go on learning, you will succeed and you will also fail, but you must keep on learning. You are the privileged ones and must not let any prejudices get in your way. The future is in your hands, and please keep talking to each other. Interaction is important, it brings understanding and patience. The culture of differences brings us all together, we must work through education to understand each other. It is the diversity of dfifferences that makes the world interesting. We must all be accepting of each other."
Mr Kidwai also serves as Independent Director at Cardiff and Vale University Health Board. Mr Kidwai is a Member of Board of Governors, Cardiff Metropolitan University and a Wales Committee Member of Equality & Human Rights Commission Wales. Mr. Kidwai is also a Director of Groundwork Wales and Chair its Finance Committee, member of Glas Cymru; Trustee of South Wales Islamic Educational Trust; Secretary General- Muslim Council of Wales; Trustee Muslim Council of Wales Charitable Foundation; Chair of the Executive Committee, Islamic Social Services Association-Wales; Chair of the Executive Committee, New Leaf- Rehabilitation of Ex-Offenders and Vice President, Welsh Scouts Council.

Ethical Approaches to Peaceful Coexistence
5 December 2017

Keynote Speech – Dr. Mustafa Ceric, Grand Mufti Emeritus of Bosnia
Ethics (Adab) and Morality (Akhlaq) as Bases for Peaceful Coexistence
Dr.-Mustafa-Ceric-Ethics-adab-and-morality-akhlaq-as-bases-for-peaceful-coexistence
Please click here to view the entire video
Welcome and Introduction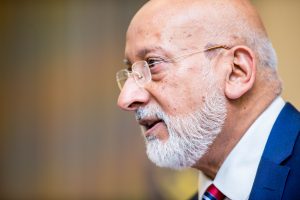 Please click here to view the entire video

Panel Chair: Dr. Jeremy Smith
Panel Session 1: Historical and contemporary dimensions of peaceful coexistence
Dr. Yasser Babtain (King Abdulaziz University and KEP member) | Cultural Content in Language Education Programs between Promoting Openness and Instilling Bias
Please click here to view the entire video
Prof. Gary Bunt (UWTSD) | Flaming, Trolls and Memes: Digital Dimensions of Coexistence in Cyberspace
Please click here to view the entire video
Rabbi Monique Mayer (Cardiff and Bristol Progressive Communities) | Coexistence Begins at Home
Please click here to view the entire video
Panel Session 2: The Role of inter-faith relations in peaceful coexistence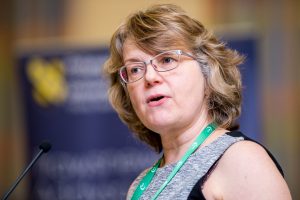 Panel Chair: Prof. Bettina Schmidt, UWTSD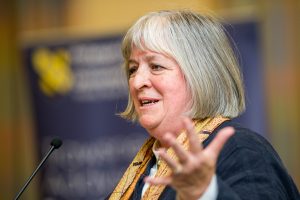 Catriona Robertson (Christian-Muslim Forum) | Grasping Nettles, Keeping It Real
Please click here to view the entire video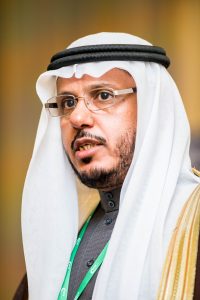 Dr. Zeid Aldakkan (Ministry of Islamic Affairs and KEP member) | The Knowledge Exchange Program Approach to Peaceful Coexistence
Please click here to view the entire video
Panel Session 3: The ethics of peaceful coexistence: perspectives from theology
Panel Chair: Dr. Abdulrahman Alzaagy, BAE Systems, Saudi Arabia
Dr. Adel Alsheddi (King Saud University and KEP member) | The Basis for Coexistence in Islam
Please click here to view the entire video
Ustadha Khola Hasan | Mutual Respect for Humankind and the World's Ecosystems as a Quranic Paradigm
Please click here to view the entire video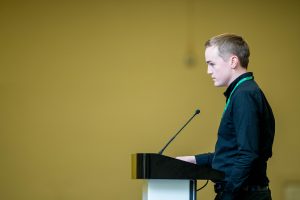 Dr. Angus Slater, UWTSD Coecxistence and Certainty – Historical and Contemporary Islamic Perspectives
Please click here to view the entire video
Panel Session 4: Islam and the West: opportunities and challenges for coexistence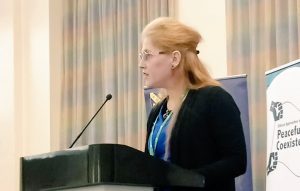 Panel Chair: Dr. Brenda Llewellyn Ihssen, UWTSD*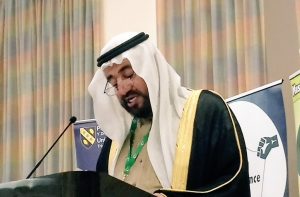 Dr. Abdullah Al Lheedan (King Saud University and KEP member) | Law, Ethics and Peaceful Coexistence in Islam
Please click here to view the entire video
Please click here for an English translation
Ms. Ameira Bahadur-Kutkut (Cardiff Metropolitan University) | Being Muslim in the West: A Story of Other
Please click here to view the entire video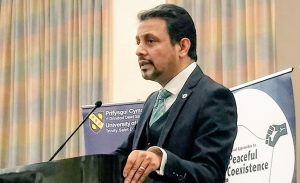 Dr. Waqar Azmi (Remembering Srebrenica) | Learning from the Past for Better Coexistence: Srebrenica and its Vital Lessons for the UK
Please click here to view the entire video
Closing Remarks from Mustafa Ceric and Brenda Llewellyn Ihssen
Please click here to view the entire video
Summary and Closing Remarks: Dr. Catrin Williams, UWTSD and Dr. Abdullah Al Lheedan
Please click here to view the entire video
All photos, except * on this page credited to Aled Llywelyn, UWTSD.
Muslim Council of Wales Annual Interfaith Dinner
6 December 2017 Cardiff City Hall

Dinner Speeches by Grand Mufti Mustafa Ceric and Archbishop John Davies
Please click here to view the entire video
 
The Signing of the Memorandum of Understanding
(Vice-Chancellor Medwin Hughes, Dr. Abdullah Al Lheedan, Saleem Kidwai)
Please click here to view the entire video
Our Harmony Class
      
UNESCO Conference Sept 2017
Peace Building and Interfaith
Conference Programme | Conference Speakers
Conference Papers
Gareth Lloyd Jones Keynote Speech (Panel 1)
David Cadman Keynote Speech (Panel 2)
Ibrahim Abdul-Matin Paper (Panel 2)
Catrin Williams Paper (Panel 2)
Elizabeth Harris Paper (Panel 1)
---
Interfaith Colloquium July 2017
By Shadaab Rahemtulla
The University of Wales Trinity Saint David held an inter-faith symposium on 12-13 July 2017 in Lampeter, bringing together faith leaders and academics from across Wales and the United Kingdom. Given the turbulent political climate of our times, it is crucial to open up an informed space for greater mutual understanding and dialogue between faith communities.
The participants, both faith leaders and academic scholars, represented a diverse range of religions, including Hinduism, Buddhism, Zen Buddhism, Taoism, Judaism, Islam, and Christianity.
The symposium opened on the morning of 12 July with a "Faith Leaders in Dialogue" session, assembling faith leaders from across Wales. Each participant delivered a short presentation on the potential contribution that his/her own faith tradition can make towards attaining peace, social justice, and inter-faith harmony.
The faith leaders included the Venerable Master Chin Kung (Pure Land Buddhist Educational Foundation), Mr. Stanley Soffa (South Wales Jewish Representative Council), and Mr. Saleem Kidwai (Muslim Council of Wales). The rest of the symposium – run during the afternoon of 12 July and the morning of 13 July – was an academic session entitled, "The Future of Inter-Faith Studies" (see above papers).
This session kicked off with a keynote address by a leading inter-faith studies scholar from Singapore – Dr. Paul Hedges, Associate Professor at the S. Rajaratnam School of International Studies, and who also happens to be an alumnus of our university – followed by two panels of papers. The panelists will include: Dr. Ankur Barua (Faculty of Divinity, Cambridge), Dr. Martin Whittingham (Center for Muslim-Christian Studies, Oxford) and Ms. Fatimah Ashrif (Co-Exist House, London).
The purpose of the academic component was (a) to reflect on the present state of the field of inter-faith studies and (b) to envisage and chart new directions in inter-faith thought and practice.
A sampling of the questions the symposium tacked:
What do we mean when we use terminology such as "inter-faith", "co-existence", and "dialogue"?
Which social groups have defined the parameters of the field?
Which groups have been largely excluded?
What areas – geographies, religious traditions and time periods – have inter-faith studies focused on and, conversely, which areas remain underexplored, even ignored?
Likewise, what are the dominant methodological, theoretical, and disciplinary paradigms of the field, and how have these paradigms both enriched and limited our understanding of, and engagement with, the religious Other?
How have prevailing political climates, and power relations in general, shaped inter-faith studies and the discourse of dialogue?