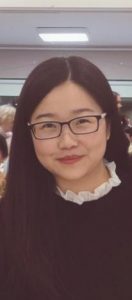 Institutions of Higher Learning: University of Adelaide Australia (BA in Mathematical and Computer Science, GradDip in Education), UWTSD (MA in Chinese Buddhist Textual Studies).
Work Experience: Secondary school teaching (Mathematics; Chinese Language and culture) and student counselling; Researcher in Chinese classics, Etymology and Phonology; translator and interpreter (ENG-CHI, CHI-ENG) of materials including Chinese classic texts, interreligious dialogue and Buddhist texts, speaker at UNESCO Paris on the topic of Chinese Etymology.
Areas of Research: Buddhism and Interfaith Dialogue.
Hobbies/Interests: Meditation and chanting, outdoor activities, travelling, singing and dancing, reading.