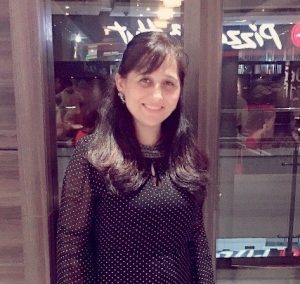 Fatima is currently pursuing a professional doctorate in Interfaith Studies at the University of Wales Trinity Saint David. She obtained a master's in teaching (MTeach) and Master of Arts (M.A) in 'Muslim Societies and Civilization'; both from University College London (UCL), Institute of Education, (IOE) and from 'Institute of Ismaili Studies' (IIS), London, between 2009- 2011. She has also completed a master's degree in Economics from University of Mumbai (India, 1997), a Bachelor's degree in Education (B.Ed.) in 2007 and another Bachelor's (B.A) in Economics in1995. She also holds a 'Post Graduate Diploma in Education Management' (P.G.D.E.M) from S. N.D. T. University, (Mumbai, 2004) and a Diploma in 'Youth in Development work' from the Commonwealth Secretariat (2005). She has also completed a course in 'Visible thinking' from Harvard Graduate school of Education in 2017.
Fatima's MTeach thesis explored the 'Theory of Constructivism and its Application through Active Learning Strategies.' Her M.A thesis concentrated on textual analysis of the IIS STEP module, with empirical research on developing 'Affective characteristics' in adolescents.
She has presented her thesis on Constructivism at the '21st Century Academic Conference' (21caf) held at Harvard University in 2015 and was also selected as a 'Session Chair'. Her paper is available through its online publications.
Fatima has worked professionally as an academician in the Shia Ismaili Muslim Institution, 'The Tariqa and Religious Education Board' (ITREB), India between 2011- 2019. She has also worked as a Mentor, Youth facilitator and Trainer for the 'Youth and Adult Department', department of 'Waizeen and Jamati Affairs' (WJAD) and Primary and Secondary Education (SEP) departments of ITREB, India. She has developed webinars and travelled around the country to deliver workshops on religious theology and education. She has also been a high school teacher and founded and facilitated the institution, 'Kashf- The Search' which provided life skills education to students in secular schools between 2004 and 2008.
Currently, Fatima's professional doctorate research focuses on developing a framework for interfaith curriculum which would inculcate pluralistic attitudes in adolescents.